Oblate News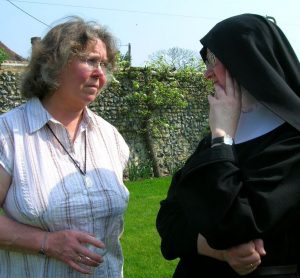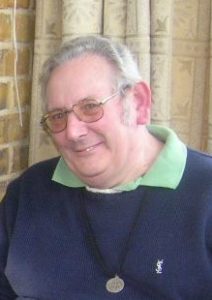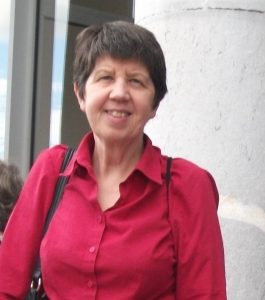 For each one of us, this time of pandemic has been a time when encounters with loved ones have been restricted and many of us have found new ways of communicating.
We began to zoom our monthly meetings soon after the first lock down. These were mostly structured with themes around the Holy Rule and personal experiences of the challenges of lockdown. For some of our Oblates this is not an option they wish to engage with. We continue to share news on our 'Round Robin' through telephone calls, emails and the good, valued, old fashioned letters and cards especially for feast and name days!  No one should be excluded from communications. It was also good to have so many of our extended Oblate family joining us when we live streamed some of our offices. Thankfully as some of our oblates are local we have been able to welcome them to the Chapel and to socially distanced meetings. We are grateful for the help they give us especially by 'taxi services' to various appointments and practical work like shopping and gardening (well it is the husband of one of our Oblates who helps in the garden! Thank you Dan!)
During our Oblate Eastertide retreat we had the joy of welcoming Caroline Elizabeth Stevens as an Oblate. For many years Caroline had been an Oblate of St Mary's Abbey, West Malling but, with the blessing of her Oblate Sister there, she transferred her Oblation to our Abbey. Caroline now lives in the village, so this seemed an obvious move.
Many of us feel that the lockdown, hard as it has been and the result of a terrible pandemic, has given new opportunities for prayer and the focusing of the mind. It has called us to a greater concern for the world and its needs. It has also given many of us a better appreciation of the Office, the Holy Rule, silence and the Eucharist. We pray that what we have learned from this time will not merely evaporate into 'business as usual' but will bring about a real and lasting conversion.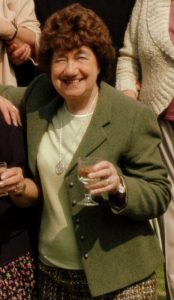 Just before last Christmas our dear Oblate sister, Mary Hildegard, made her journey to her heavenly reward. She had a quick and relatively painless death with her only daughter Ann at her side. Mary was 'full of years' and full of life and love to the end. Sadly, we were only able to join her funeral on zoom but we felt part of the service. Several of us have lost loved ones during this time and some are caring for the sick and infirm. We hold them all in our prayer and value the prayer and support of our loyal and kind oblates.
We all share the deep belief that one day we will, as St Benedict reminds us, come 'together to life eternal.'
I love the reading for the feast of St Basil the Great, from one of his writings, which speaks of the time when we shall:
'…dance with the Angels and become like God.'
What a wonderful reality to look forward to with longing.