My journey to becoming a Benedictine Oblate
of Minster Abbey by Noreen McAllen Oblate OSB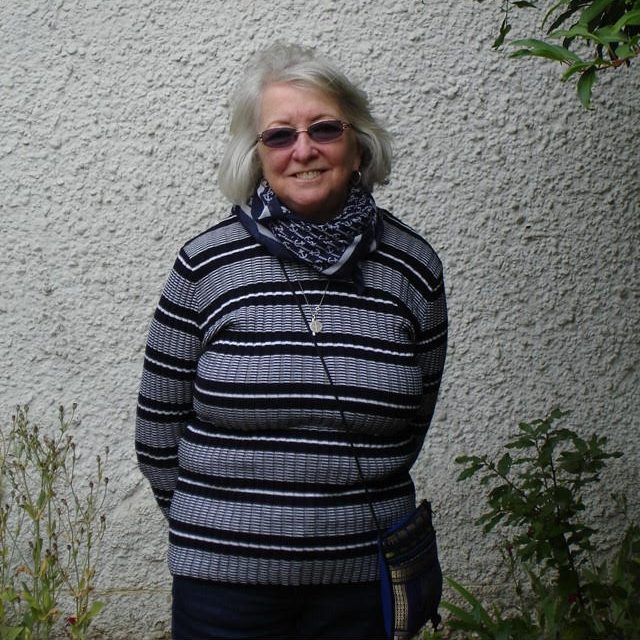 I suppose my journey began in my search for God.  My search intensified around the age of 27 although I have always had a deep love for my Catholic faith.  My friends at that time were all turning to Eastern religions and would invite me to attend lectures and meditation sessions with them so I visited monasteries of many different faiths.  I came to the conclusion, that all that was contained in these religions was also contained in my own Catholic faith.  (I couldn't quite understand that my friends didn't appear to see this!)  Sometimes when one is searching one doesn't always see the great wisdom and beauty that already exists in our own traditions.
I was fortunate enough around this time to find a Priest, Fr. Matthew McGettrick OCD, who was giving meditation sessions in London.  He was starting a lay community outside Oxford for young people who wanted to learn the technique of Contemplative Prayer/Meditation which has always existed in our own tradition from the early ages of Christianity.
Whilst I was in the lay community, I met a young Artist, Stephen Foster and we became friends. Stephen died two years ago but has left a wonderful legacy of artistic work in many churches and cathedrals all over England and Scotland.  He too, had a deep Catholic faith enriched by the practice of contemplative prayer and used his artistic talent in producing work which expresses the beauty of God.  Pope John Paul II quoted a Russian writer who said that, "Beauty will Save the World" and I have certainly heard people who have no faith being inspired by Stephen's work.
I stayed in the community for 2 years and as Fr Matthew would travel around the country giving retreats and teaching mediation, I would also attend some of these retreats.  One of the retreats was taking place at Minster Abbey and it was there that I was first introduced to the sisters and the Benedictine life.  After being introduced to Minster, I had the joy of becoming a 'working girl' and working side by side with the sisters in the work of running the guest house and the farm which I enjoyed immensely.  This opened me up to the wonderful richness of Benedictine liturgy and the daily structure of all the Divine Offices and the Benedictine Rule.
I became an Oblate of Minster Abbey in 1989 and this has enriched my spiritual life, and the values contained in the Rule of St. Benedict have influenced my outlook on life.  Our Oblate community has grown over the years and it is wonderful that we all share the same love for our "spiritual home" Minster Abbey, and our wonderful Benedictine sisters.
Being part of our Benedictine community has been a very fruitful time during this pandemic.  The sisters have live-streamed the daily Offices and most of the Oblates have been meeting regularly on a Zoom meeting.  This has made a huge difference to us during the 'lock down' period which could have been a time of isolation but in fact, it has reinforced our community.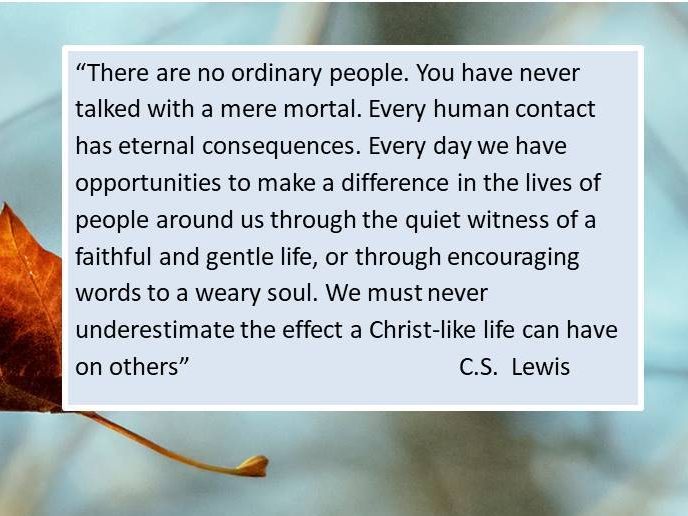 I love this quote by C.S. Lewis and  I believe that living by the Rule of our great father, St. Benedict can help us achieve this.