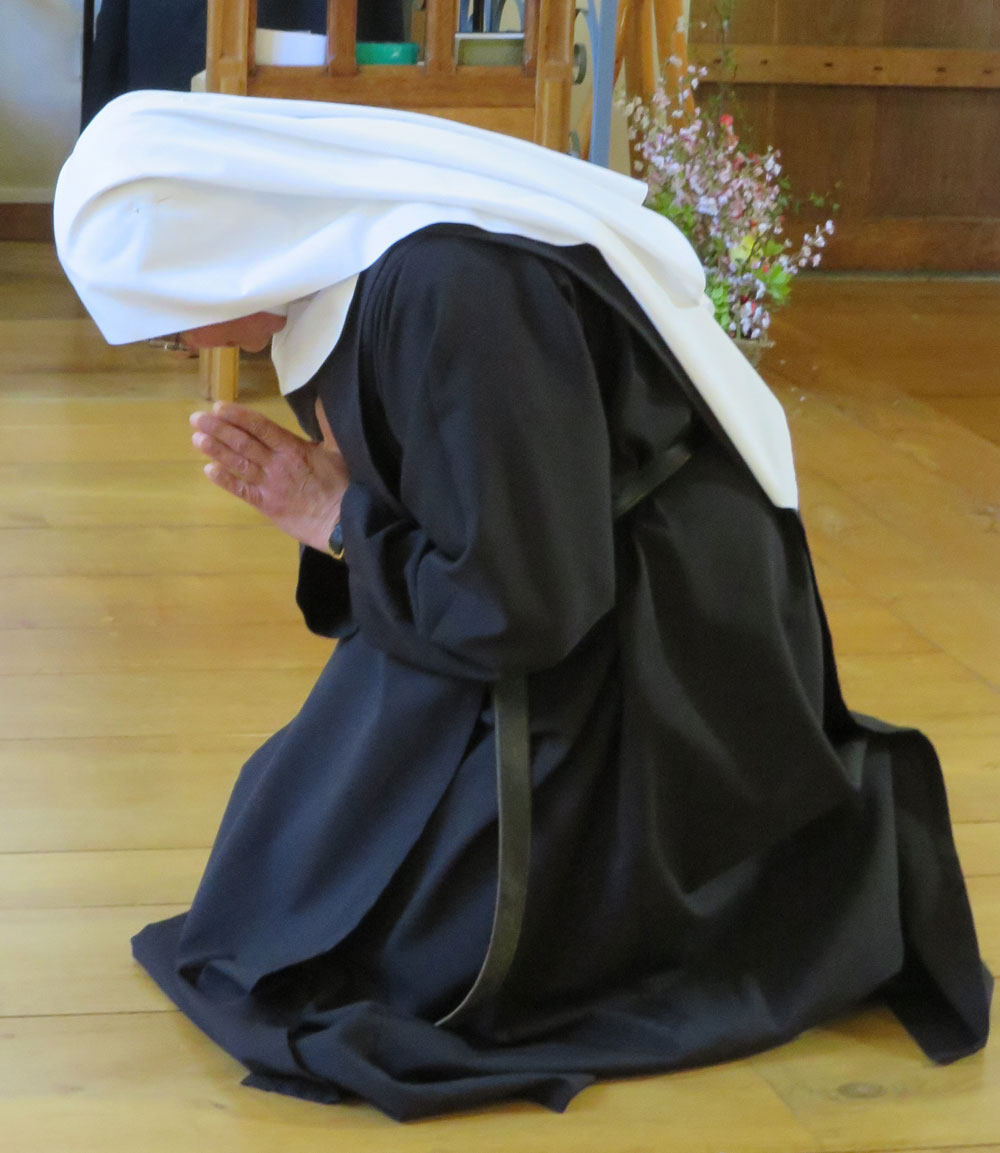 What else is the cloistered life if not the continuous renewal of a "yes" that opens the doors of one's being to welcome the Lord? It is in fact thanks to this stability and cloistered existence that you pass through this life without setting your hearts on earthly things, but striving constantly towards your goal. The nun, a pilgrim in her cloister, is always journeying towards the Lord. Each new morning she can sing with the Psalmist
"O God, you are my God whom I seek; and my soul thirsts… Thus have I gazed towards you in the sanctuary"
(Ps 63:2-3)
In the monastery everything is directed to seeking the Face of Christ, everything is reduced to the essential, because only what brings one close to him is important. Therefore, how precious is your vocation of special consecration! It is truly a gift that is centred in the mystery of ecclesial communion, accompanying the apostolic mission of those who labour in proclaiming the Gospel."
(Pope St. John Paul II)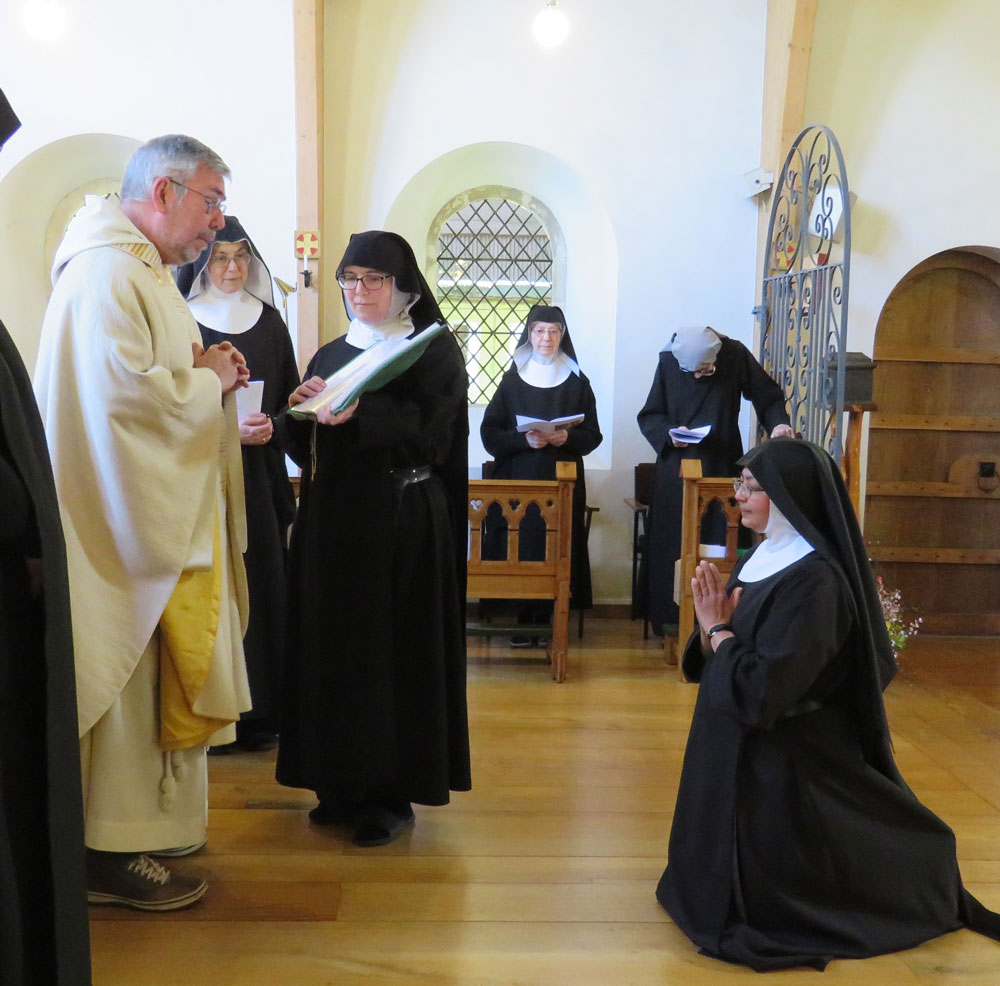 The three vows that Benedictines take are : obedience, stability and conversatio morum.  These are solemn promises, made in the presence of the community and Prioress and all the saints.  The vows are meant to help us to grow in our love for God, and to help us to be more receptive to His love.  They are a channel of God's grace and daily call us to respond to that gift.   As we live the monastic life we are gradually being transformed into the image of Christ.
In the monastic life, we embrace the vow of obedience so that we can become like Christ, who came not to do his own will but the will of the Father who sent him. In preferring to seek the good of others before our own good, we aim to share in the love of Christ, who gave himself up as a ransom for many.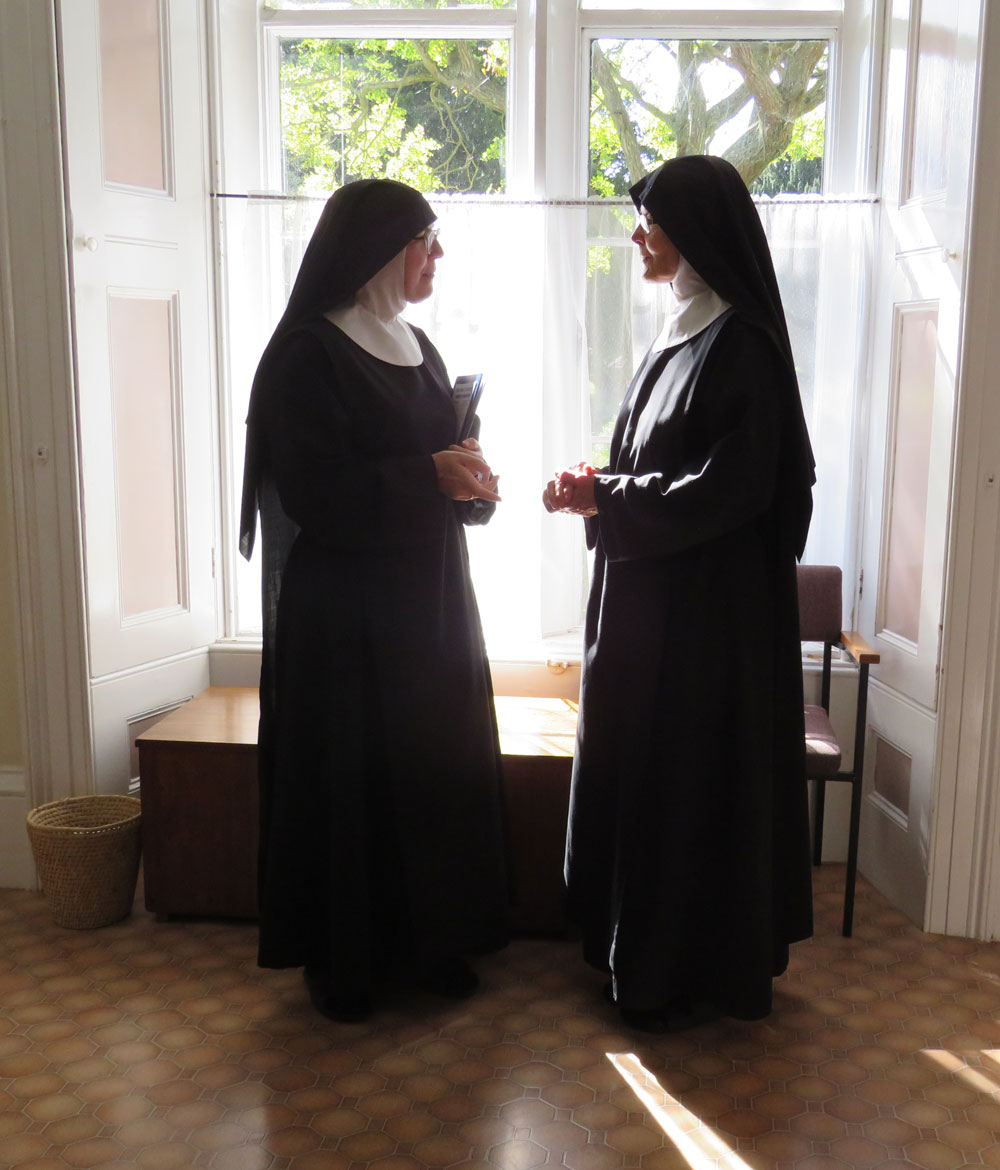 The vow of stability is a monastic vow. As Benedictines we do not join an Order; but rather, a particular community. By the vow of stability, we promise to remain in this community for the rest of our lives. The vow of stability can be a source of strength and peace. The Lord is my rock and my fortress, we pray in the psalms. Our lives are rooted in Christ and it is only in Him that stability makes sense. The monastic life is a way of discovering who God is at the centre of our lives, and as we come to know God more deeply we also come to know ourselves. Discovering the truth about ourselves can be a painful process.   As we face the uncomfortable parts of ourselves through the vow of stability we discover how to stay with them and to allow God to show us the way of growth and new life.  Monastic stability helps us to root ourselves in God's stability.  This vow expresses our faith in the God who, we believe, has called us to be monks and nuns.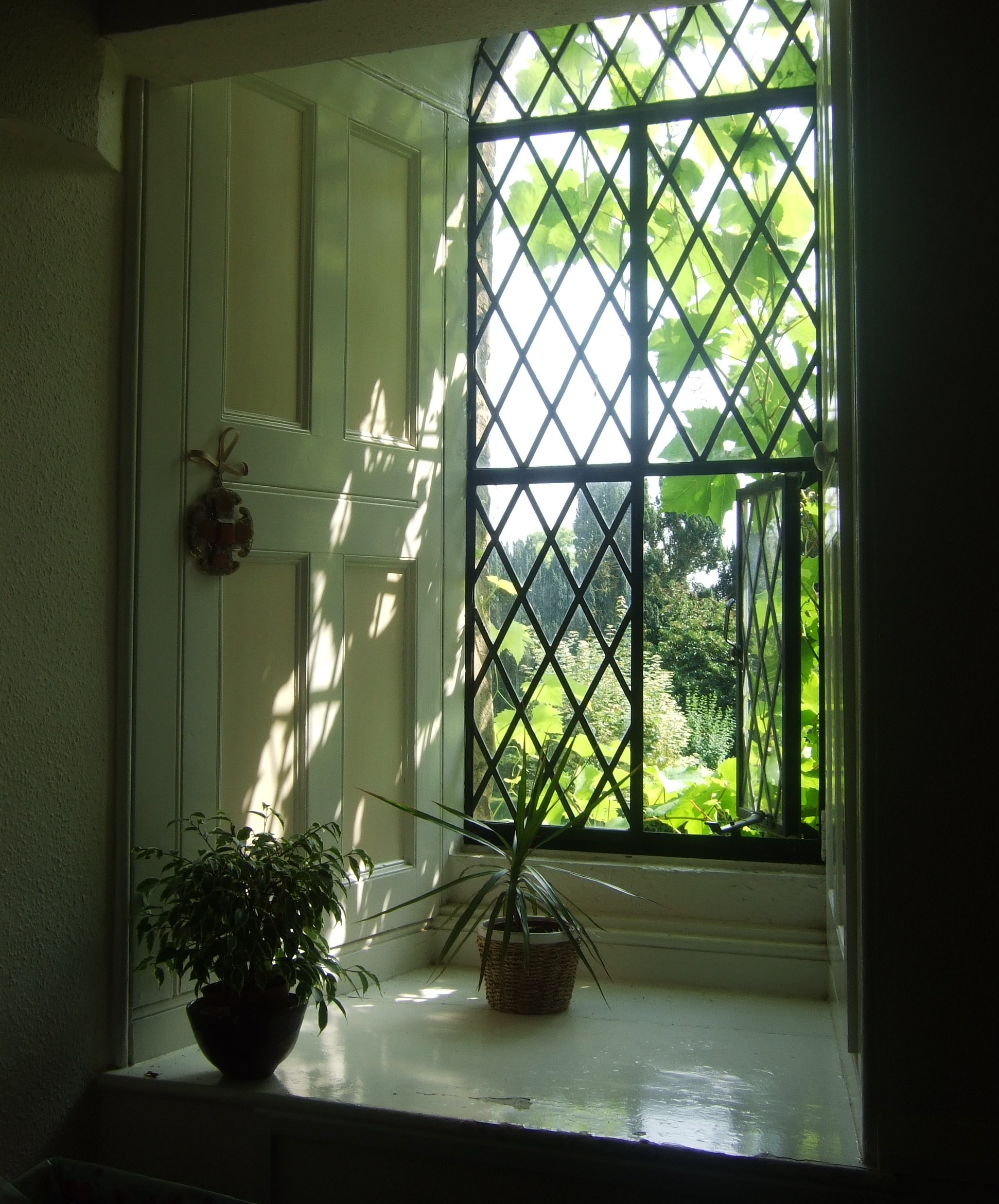 Conversatio morum is often translated as 'fidelity to monastic  life'.  By this vow, we promise to observe all that monastic tradition has shown leads to God. This includes a commitment to chastity, individual poverty and communal simplicity of life. The vow of conversatio morum expresses our hope that, after a lifetime of learning to die to ourselves so as to live for God, we will be truly 'converted', transformed into the image of Christ, so that we too may dwell in the presence of God, in the company of all the Saints.  Our vow of conversatio morum is really a commitment to pursue holiness.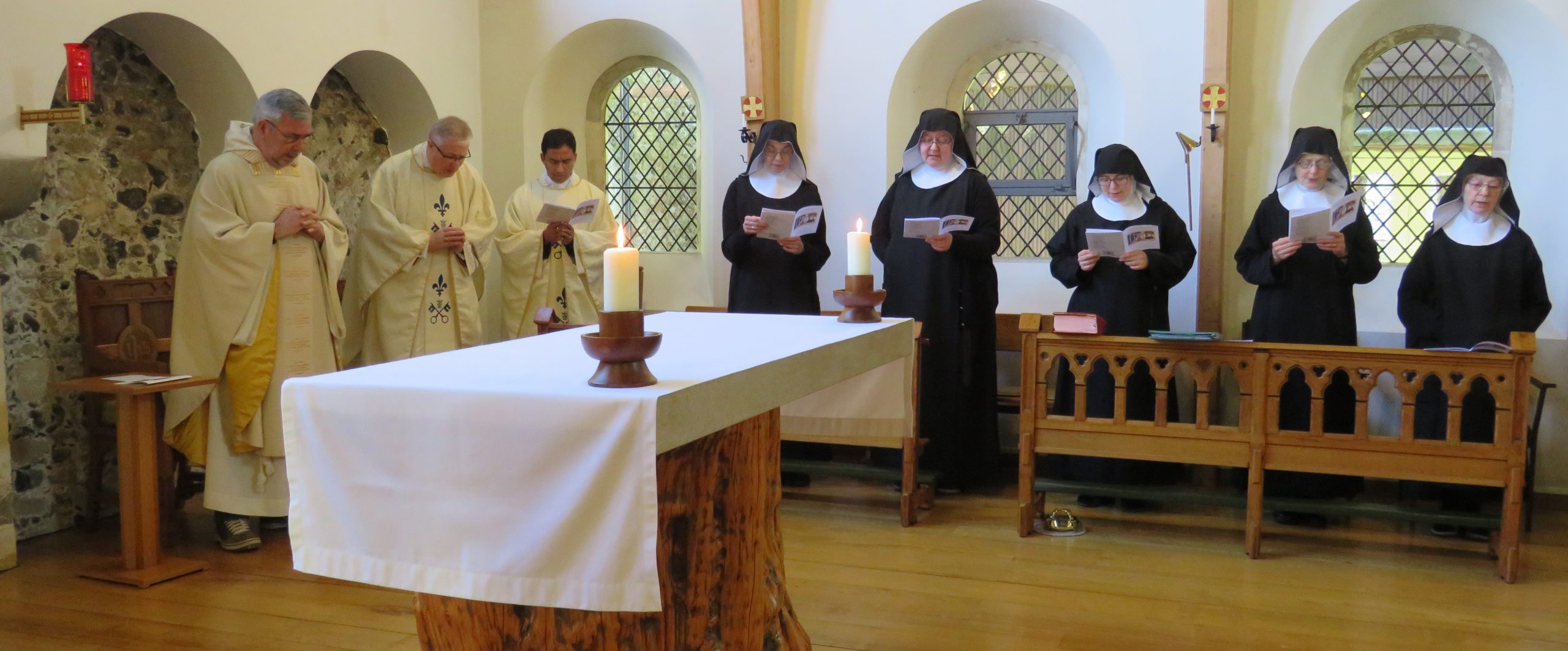 We can sum up the vows by saying that they are a total gift of self to God, a reminder of the universal call to holiness.  And this radical gift of self is, paradoxically, not a loss, but a gain.  Consecrated life is the pearl of great price.
At our solemn profession, we commit ourselves to God, singing three times before the altar the verse, "Suscipe me Domine secundum eloquium tuum et vivam, et non confundas me ab expectatione mea!" (Uphold me, Lord, according to your word, and do not disappoint me in my hope). And these words are sung again for us by our sisters at the end of our lives. The vowed life begins and ends with trust in God.